Activities

Snorkeling & Diving
Dive shops provide mask, snorkel and fins for hire at around 150 Baht a set per day. You will probably have to pay a deposit of around 500 Baht. They'll also offer you dive trips to, and education about, some of the most spectacular destinations in Southern Thailand.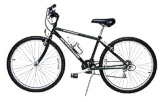 Mountain Biking
Mountain bikes cost around 80 Baht per day to hire and can be found around Ao Nang. The terrain is spectacular and this is a great, and healthy, way to take in the most spectacular scenery.

Fishing
Line fishing with bait and soft drinks supplied costs 1,000 Baht for each boat. The trips are around 2 1/2 hours long and depart at 6am and 4.30pm.
There is a Maximum of two people per boat. They claim they will refund your money if you don't catch anything! Well, you can try. You can book this trip at any number of tour counters.

Sea Canoeing


The highlight of any seacanoe trip is a visit to the hongs. A Hong (in Thai the word means room) is a lagoon enclosed within an island, accessible only by canoe through hidden tidal caves and passageways. It gives you a real feeling of getting back to nature: hard to describe until experienced!
Some of the cave entrances are so tight that you literally have to lay back in your canoe as your experienced canoe guide takes you through these caves into a magical wonderland beyond the tidal sea tunnel.

Phra Nang & Railay Beaches


Phra Nang and Railay Beaches are located on a peninsular which juts out from the mainland. They are accessible by longtail boat from Ao Nang Beach located about 20 kms west of the provincial capital of Krabi.
The entire area is covered with towering cliffs of limestone and dense unspoiled jungle which conceals fantastic caves full of stalactites and stalagmites.
The white beaches melt into an aquamarine sea as the sun beats down. Palm fronds billow and jungle foliage provides shade as you gaze out over an azure blue sea.
You can sunbath, snorkel or beachcomb/explore this fantastic geographical area.

Rock Climbing


In recent years the sheer limestone faces and overhangs of Krabi's spectacular cliffs has earned the area a reputation as one of the premier rock-climbing sites in the world.
Every year literally thousands of climbers come to Krabi specifically to challenge themselves on the famous limestone karsts, and most will agree that it was well worth the trip. There are over 150 challenging pegged routes, concentrated primarily on the Pranang peninsula, between Hat Tham Pranang and East Hat Lei Rai. These routes are typically in the mid to high difficulty range, with numerous overhangs, and sheer limestone faces.
However, there are also several beginner climbs, so that even the novice climber can experience the thrill of climbing.
Equipment rentals, instruction, and guides are all available at nearly every restaurant, bar, and guesthouse in the area, and for an extremely reasonable price.

Longtail Boat Trips from Ao Nang
Longtail boat rides to Railay and Phra Nang headlands cost 40 Baht per person each way.
Travel shops in Ao Nang sell island tour tickets which pool strangers into the one boat. This has brought two daytrips within reach of most pockets. The 4 island tour, including Phra Nang & Poda Island, is 200 Baht per person, and the 5 island Kho Hong group is 250 Baht per person.

The price usually includes snorkel, mask, lunch of fried rice, water and fruit. Each boat leaves around 9am and returns about 4pm. Booking is available at most bungalows and at travel counters. The Kho Poda group of islands is recommended with a stay at Kho Kai, to relax, snorkel and sunbathe. At low tide on Kho Kai a powdery white land bridge forms linking three islands.